Mother Ocean Father Nation: A Novel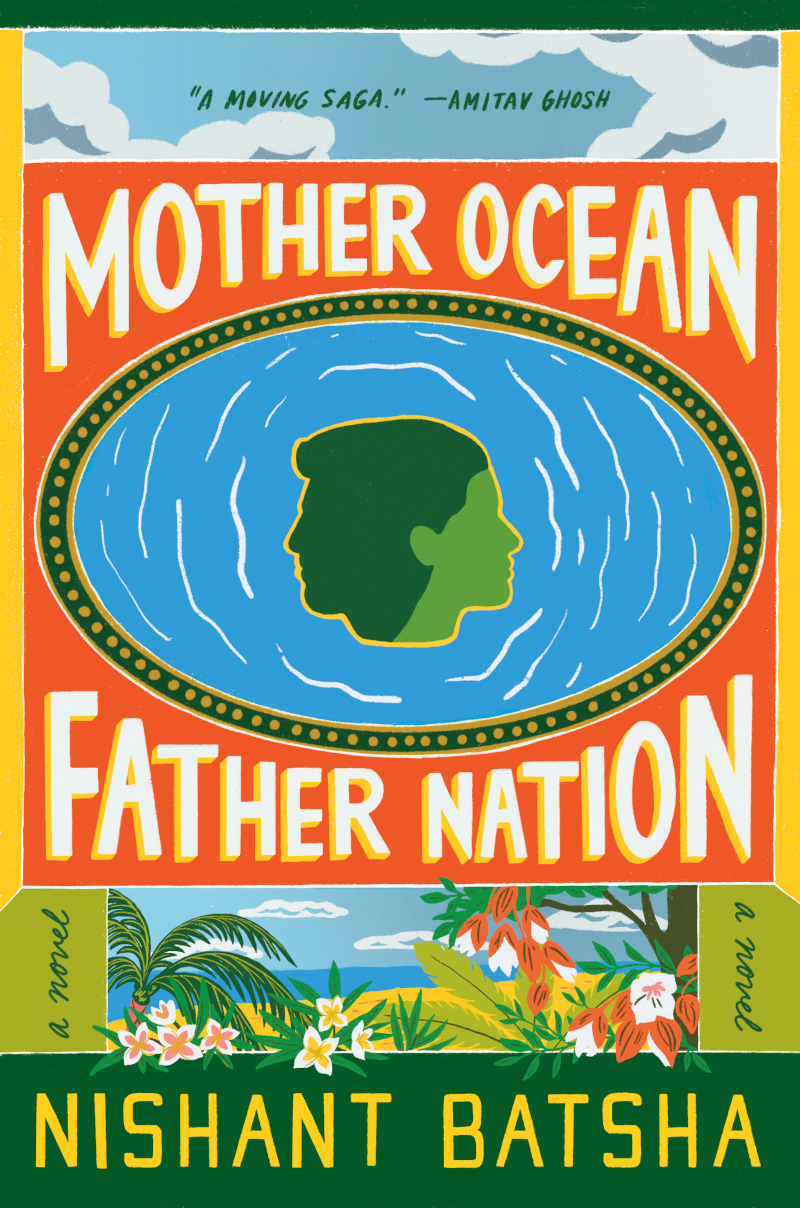 HarperCollins
Bookshop
IndieBound
Amazon
LONGLISTED FOR A MARK TWAIN AMERICAN VOICE IN LITERATURE AWARD
FINALIST FOR A 2023 LAMBDA LITERARY AWARD

NAMED A BEST BOOK OF 2022 BY NPR & BOOKREPORTER.COM, AND A 2022 MOST-ANTICIPATED BOOK FROM THE MILLIONS
On a small Pacific island, a brother and sister tune in to a breaking news radio bulletin. It is 1985, and an Indian grocer has just been attacked by nativists aligned with the recent military coup. Now, fear and shock are rippling through the island's deeply-rooted Indian community as racial tensions rise to the brink.
Bhumi hears this news from her locked-down dorm room in the capital city. She is the ambitious, intellectual standout of the family—the one destined for success. But when her friendship with the daughter of a prominent government official becomes a liability, she must flee her unstable home for California.
Jaipal feels like the unnoticed, unremarkable sibling, always left to fend for himself. He is stuck working in the family store, avoiding their father's wrath, with nothing but his hidden desires to distract him. Desperate for money and connection, he seizes a sudden opportunity to take his life into his own hands for the first time. But his decision leaves him at the mercy of an increasingly volatile country.
Spanning from the lush terrain of the South Pacific to the golden hills of San Francisco, Mother Ocean Father Nation is an entrancing debut about how one family, at the mercy of a nation broken by legacies of power and oppression, forges a path to find a home once again.
Selected Press
Podcast interview on Drafting the Past
Interview with Jess Ramakrishnan at Electric Literature
Q&A with Mimi Wong at The Offing Magazine
How Nishant Batsha Does History (Contingent Magazine)
Praise for Mother Ocean Father Nation
A brother and a sister learn about survival and secrets. Batsha balances his storytelling to examine the many ways we belong within, and break away from our families, societies, and homelands.
— NPR
[A] gut-wrenching journey through the complex intersection of family, identity, and the long arm of history.
— Booklist
a beautiful testament to the ways in which the human spirit can overcome racism, homophobia, fascism, oppression and the generalized hate that prevents true progress.
— Bookreporter
A moving saga about the experience of Indian migrants in the South Pacific.
— Amitav Ghosh, Booker Prize finalist and author most recently of Gun Island
A brilliant debut novel of contemporary displacement, destabilization, and shifting identity. Heartrending in its domestic drama, illuminating and instructive in its exploration of the political as personal, Mother Ocean Father Nation is a memorable work of fiction to place beside the work of Nishant Batsha's gifted contemporaries Mohsin Hamid, Chimamanda Ngozi Adichie, Viet Thanh Nguyen, and others bravely bearing witness to a world suddenly and tragically dividing into 'native-born' and 'refugees'—the overwhelming political drama of our time.
— Joyce Carol Oates, National Book Award winner and author most recently of Breathe
A gorgeous and finely-wrought family story, and a meditation on migration, homeland and belonging in the long shadow of Empire. Batsha's characters live on the page, and he gives as much care to the fault lines of family as he does to those of race and class engineered by the colonial order. His novel is an act of testimony to the ways that societies fracture along those lines, and how families break apart and put themselves back together. This is at once a probing look at events of the not-so-distant past, and a beautiful work of fiction.
— Lydia Kiesling, author of The Golden State